Nanoparticles with precisely regulated size
Collaboration offer for the European Nanomedicine Technology Platform Partners
Application of nanomaterials
Delivering of nanoparticles for modelling studies
Studying nanoparticle size dependent properties
Developing of new nanomaterials
Scaling up nanomaterials
High quality nanomaterials characterisation
Joint projects
Nanoparticles for research on size effects in nanoscale
Precise regulation of crystallites size permits to:
compare real properties with these from modelling experiments 
measure size dependent properties
HAP with particle size from 8 to 39 nm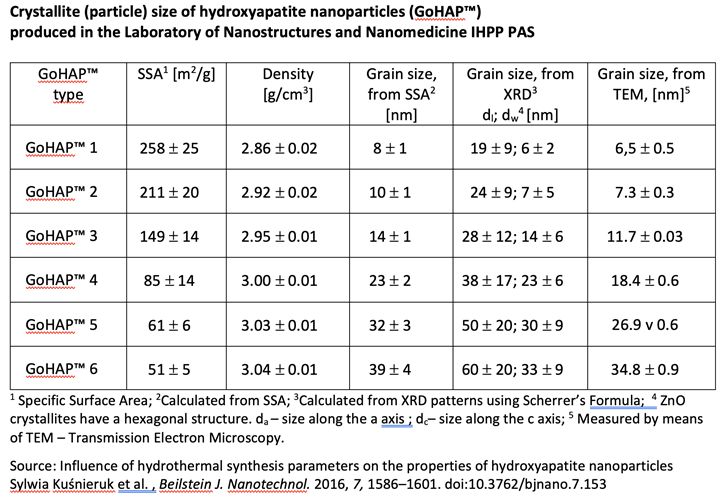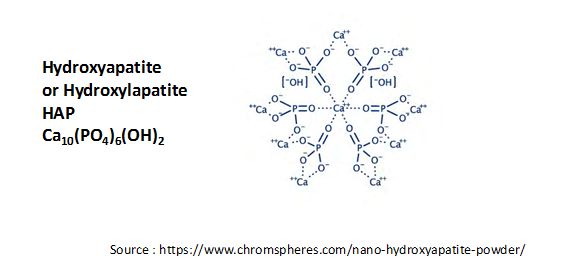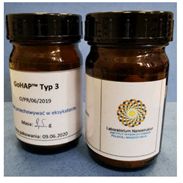 GoHAP™ is a synthetic nanomaterial mimicking Hydroxyapatite (HAP) in human bone. It was successfully used for bone regeneration in many veterinary operations.
XRD patterns of synthetic GoHAP™ 1-6 and natural HAP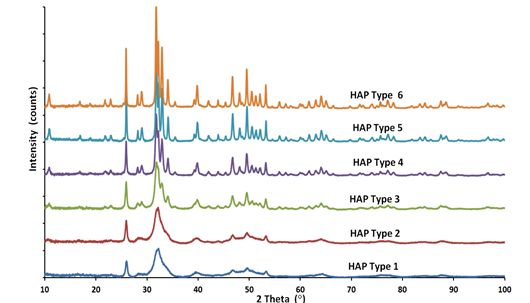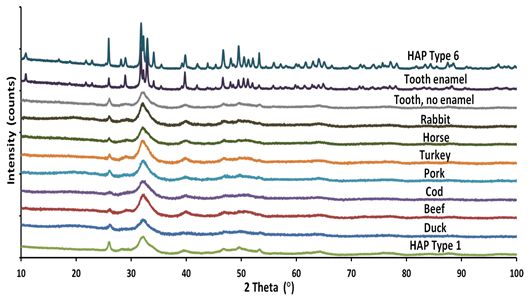 GoHAP™ 1 = natural bone.  GoHAP™ 6 = tooth enamel
ZnO with particle size regulated from 16 to 43 nm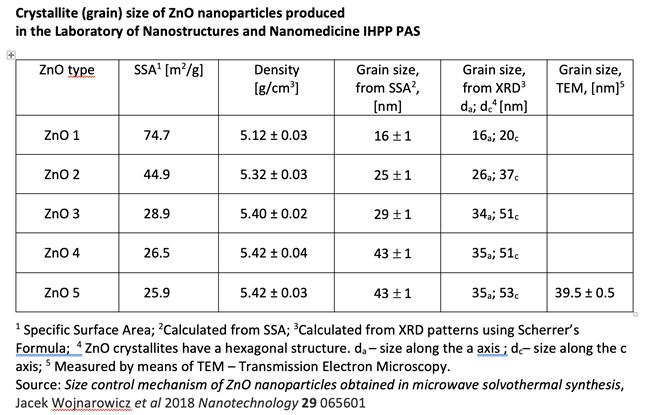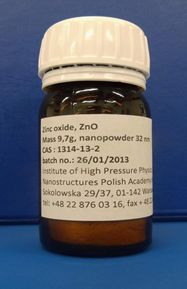 Up to 115 nm achievable
ZnO doped with Co2+ up to 10 wt%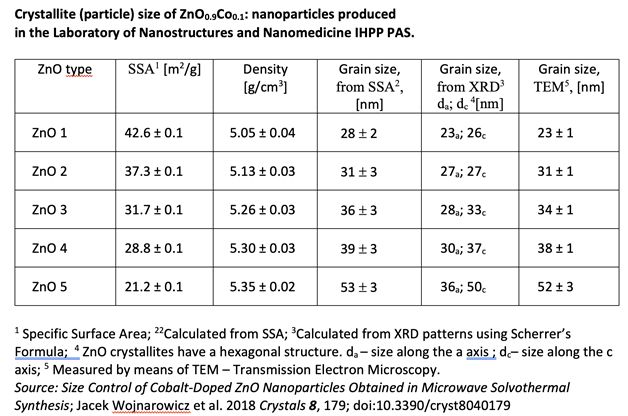 Mn2+ as well as Mn2+ &Co2+  cooping Available
Antibacterial ZnO: 2 wt% Ag nanoparticles with grain size from 22 to 38 nm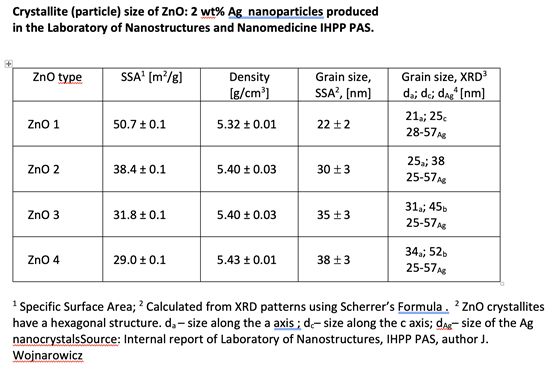 Particle size control and high yield production using  MSS Reactors for Microwave Solvothemal Synhesis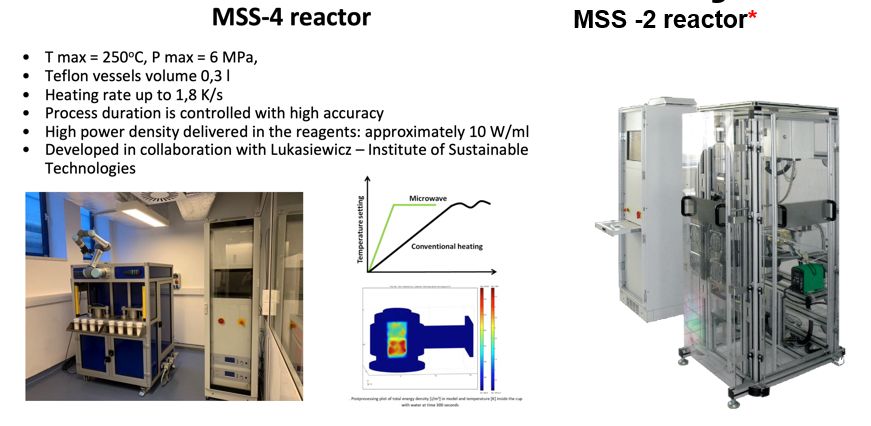 The production process is clean, in a rigid technological regime, reproducible and scalable
*Source: Majcher et al. 2013 International Journal of Chemical Reactor Engineering 11 (1), 361-368; DOI:10.1515/ijcre-2012-0009
Nanomaterials characterisation services offered by Labnano


Particle size distribution, by several methods
Specific surface, nano and micro porosity
Zeta potential
Suspensions stability
Chemical composition, Phase composition
FE SEM, EDS, XRD
TG+DSC+FTIR+MS
Selected optical properties
Other


Collaboration offer
Bilateral or in joint EU projects.
Delivering of nanoparticles for modelling studies and size dependent properties
Developing of new nanomaterials
Investigation of size dependent properties
Scaling the nanomaterials rial production to industrial scale
Joint projects on nanomaterials application
Nanoparticle characterisation carried out according to the requirements of ISO/IEC 17025
---

Contact data: Witold Łojkowski, prof, Laboratory of Nanostructures,
Institute of High Pressure Physics, PAS
E-mail This email address is being protected from spambots. You need JavaScript enabled to view it., phone +48 602758617, www.Labnano.pl
>>>  PDF  <<<