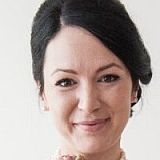 PhD Eng.
An expert in thermal analysis field, especially in coupled techniques in STA-FTIR-QMS. Experienced in nanomaterials synthesis and their characterization, and investigation of functional properties of hydrogen storage materials.
EDUCATION:
Iwona Koltsov (previously Malka) in 2007 she obtained M.Sci. Eng in Chemistry with scientific specialty Organic Technology and Catalysis (Warsaw University of Technology, Chemistry Department, Institute of Homogeneous Catalysis and Organometallic Chemistry). In 2013 she obtained Ph.D. in Material Science with scientific specialty in Functional Materials (Military University of Technology, Department of Chemistry and New Technologies; dissertation title: Study of the structure and properties of magnesium hydride with metal halide additives). In 2013 she also graduated with a Postgraduate Professional Management Qualification from Warsaw School of Economics, Department of Economy Management (dissertation title: Evaluation of strategic analysis of The Innovative Park Celestynów-Unipress Polish Academy of Science).
WORK EXPERIENCE (2009-2017):
Dr Koltsov started her career from a part-time Research Teaching Assistant positon (2009 – 2013) at Military University of Technology (MUT), Department of Advanced Materials and Technologies, where she conducted research in several projects focused on hydrogen storage and fuel cells. In 2013 she received a fellowship from Foundation for Polish Science - START program (2013).
From 2011 to 2014 Dr Koltsov held Research Physicist position at Laboratory of Nanostructure, Institute of High Pressure Physics, Polish Academy of Sciences (IHPP-PAS). Dr Koltsov was specialised in a nanotechnology and bio-nanomedicine projects. Her main duties were: nanomaterial characterisation (bio-nanomaterials and nano-metal oxides), nanomaterials market evaluation, characterisation of nano-hydroxyapatite, monitoring of ISO standards for nanomaterials.
During the same period she was also appointed as a subcontracted expert to National Physics Laboratory (NPL, UK) for four years. Her main technical input was focused on nanocharacterisation to the CEN/TC 352/WG 1/PG 1 standard entitled: "Nanotechnologies - Guidance on measurands for characterising nano-objects and materials that contain them". She held a position of Research Assistant in 2014 at IHPP PAS. She took an unpaid leave take a position of Research Associate (2014 – 2015) at School of Chemistry, College of Science & Engineering, University of Glasgow, UK. She was working on "Transport Grand Challenge: Energy Storage, CROSSING BOUNDARIES IN ENERGY STORAGE project, where she lead the searching for the new materials for H2 storage based on Metal Hydrides, and fuel cells. During that time she was founded (in 2014) by National Science Centre and became project leader in SONATA call project conducted at IHPP (The role of grain size control on the formation of phases in the zirconia-alumina (ZrO2-Al2O3) system" Poland: 2014-2018). In 2015 Dr Koltsov was promoted to Assistant Professor at Laboratory of Nanostructure, IHPP PAS which she occupies now.
Publications :
Łukasz Klapiszewski, Artur Jamrozik, Beata Strzemiecka, Iwona Koltsov, Bartłomiej Borek, Danuta Matykiewicz, Adam Voelkel, Teofil Jesionowski, Characteristics of Multifunctional, Eco-friendly Lignin-Al2O3 Hybrid Fillers and their Influence on the Properties of Composites for the Abrasive Tools, Molecules 2017, 22, 1920; doi:10.3390/molecules22111920


I.E. Koltsov, M. Prześniak-Welenc, J. Wojnarowicz, A. Rogowska, J. Mizeracki, M. Malysa, G. Kimmel; Thermal and physical properties of ZrO2 ̶ AlO(OH) nanopowders synthesised by microwave hydrothermal method, Journal of Thermal Analysis and Calorimetry Nov, 2017,  10.1007/s10973-017-6780-8


Marcin Wysokowski,  Mykhaylo Motylenko, David Rafaja, Iwona Koltsov, Hartmut Stocker, Tadeusz J. Szalaty, Vasilii V. Bazhenov, Allison L. Stelling Jan Beyer, Johannes Heitmann, Teofil Jesionowski, Slavica Petovic, Mirko Ðurovi, Hermann Ehrlich; Extreme biomimetic approach for synthesis of nanocrystalline chitin-(Ti,Zr)O2 multiphase composites, Materials Chemistry and Physics 188 (2017) 115-124


Iwona E. Malka,Anna Danelska, Giora Kimmel, The Influence of Al2O3 Content on ZrO2-Al2O3 Nanocomposite Formation - The Comparison between Sol-Gel and Microwave Hydrothermal Methods, Materials Today: Proceedings, 10.1016/j.matpr.2016.06.018


Paczesny Jan; Wybranska Katarzyna; Niedziolka-Jonsson Joanna; Rozniecka Ewa; Wadowska Monika; Zawal Piotr; Malka Iwona; Dzięcielewski Igor; Prochowicz Daniel; Holyst Robert; Fialkowski Marcin; Semiconducting nanocomposite material fabricated via calcination of cellulose-based template for applications in electronics and electrochemistry, RSC Adv., 2015, 5, 64083


Joanna Pagacz, Agnieszka Leszczyńska, Michele Modesti, Carlo Boaretti, Martina Roso, Iwona Malka, Krzysztof Pielichowski, Thermal decomposition studies of bio-resourced polyamides by thermogravimetry and evolved gas analysis Thermochimica Acta, 612 (2015) 40-48


Agnieszka Opalinska, Iwona Malka, Wojciech Dzwolak, Tadeusz Chudoba, Adam Presz, Witold Lojkowski, Size dependent density of zirconia nanoparticles, Beilstein Journal of Nanotechnology, 6, (2015), 27-35;


Joachim Breternitz, Louis J. Farrugia, Agata Godula-Jopek, Sina Saremi-Yarahmadi, Iwona E. Malka, Tuan K. A. Hoangand Duncan H. Gregory; Reaction of [Ni(H2O)6](NO3)2 with gaseous NH3; crystal growth via in-situ solvation. Journal of Crystal Growth, 412(2015) 1–6,


Weronika Surmacz-Chwedoruk, Iwona Malka, Łukasz Bożycki, Hanna Nieznańska, Wojciech Dzwolak. On the heat stability of amyloid-based biological activity: insights from thermal degradation of insulin fibrils, PLOS ONE 9 (1) 2014 e86320 (1-7);


Bartłomiej Toroń, Marian Nowak, Mirosława Kępińska, Andrzej Grabowski, Janusz Szala, Piotr Szperlich, Iwona Malka, Tomasz Rzychoń; A new heterostructures fabrication technique and properties of produced SbSI/Sb2S3 heterostructures, Optics and Lasers in Engineering, 55(2014)232–236;


Iwona Malka and Jerzy Bystrzycki;The effect ofstorage time on thermal behavior of monocrystalline magnesium hydride with metal halide additives, Int. J. Hydrogen Energy, 2014 (39:7) 3352-3359;


Smolen D, Chudoba T, Malka I, Kedzierska A, Lojkowski W, Swieszkowski W, Kurzydlowski KJ, Kolodziejczyk-Mierzynska M, Lewandowska-Szumiel M; Highly biocompatible, nanocrystalline hydroxyapatite synthesized in a solvothermal process driven by high energy density microwave radiation. International Journal of Nanomedicine, 8 (2013) 653 – 668;


I.E. Malka, M. Pisarek, T. Czujko, J. Bystrzycki; A study of the ZrF4, NbF5, TaF5, and TiCl3 influences on the MgH2 sorption properties; Int. J. Hydrogen Energy,36 (2011) 12909- 12917;


Iwona E. Malka, Tomasz Czujko, Jerzy Bystrzycki, Leszek R. Jaroszewicz; The role of Mg2FeH6 formation on the hydrogenation properties of MgH2-FeFx composites; Central European Journal of Chemistry, 9(4) (2011) 701-705;


I.E. Malka, J. Bystrzycki, T. Płociński, T.Czujko; Microstructure and hydrogen storage capacity of magnesium hydride with zirconium and niobium fluoride additives after cycling loading; J. Alloys Compd., 509S (2011) S616– S620;


T. Czujko, Z. Zaranski, I.E. Malka, Z. Wronski; Composite behaviour of MgH2 and complex hydride mixtures; J. Alloys Compd. 509S (2011) S604– S607;


I.E. Malka, A. Błachowski, K. Ruebenbauer, J. Przewoźnik, J. Żukrowski, T. Czujko, J. Bystrzycki; Iron fluorides assisted dehydrogenation and hydrogenation of MgH2 studied by Mössbauer spectroscopy; J. Alloys Compd., 509 (2011) 5368–5372;


Zbigniew Zarański, Tomasz Czujko, Iwona Malka; MgH2 based composites with LiAlH4 and LiNH2 complex hydrides; Inżynieria Materiałowa, 3 (2010) 464-466;


I.E. Malka, T. Czujko,J. Bystrzycki; Catalytic effect of halide additives ball milled with magnesium hydride; Int. J. Hydrogen Energy, 35 (2010) 1706-1712;


Jerzy Bystrzycki, Marek Polanski, Iwona E. Malka and Aneta Komuda; Hydriding properties of Mg––Al––Zn quasicrystal powder produced by mechanical alloying; Z. Kristallogr. 224 (2009) 105–108;


Andrzej Gołdon, Iwona Malka, and Tadeusz Hofman; Densities and Excess Volumes of the 1-Chlorobutane + n-Hexane System at Temperatures from (283.15 to 333.15) K and Pressures from (0.1 to 35) MPa; J. Chem. Eng. Data 2008, 53,1039–1045;

Chapters in books :
Denis Koltsov and Iwona Koltsov; Chapter 2.4 Application of nanomaterials to industry: How are nanomaterials used and what drives future application? "Metrology and Standarization of Nanomaterials" (Mansfield et al.) Wiley-VCH, w druku


Iwona Malka, Marcin Jurewicz, Anna Swiderska-Sroda, Joanna Sobczyk, Witold Łojkowski, Chapter 32: Guidelines for Safe Operation with Nanomaterials, "The Nano-Micro Interface II - Bridging the Micro and Nano Worlds" (Ed. H. Fecht) Wiley-VCH p.635-665; ISBN: 978-3-527-33633-3; http://eu.wiley.com/WileyCDA/WileyTitle/productCd-3527336338.html


Anna Świderska-Środa, Joanna Sobczyk, Iwona Malka; Safety as a key condition for the future development of nanotechnology: "Nanoparticles and Nanomaterials" Board of the Polish Society of Toxicology, Łódź 2013. Pages: 45-57